100 Years of Alaska's Legislature
"From Territorial Days to Today"
---
---
Tell Us Your Legislative Story:
Seeking to Compile an Oral History of the Alaska Legislature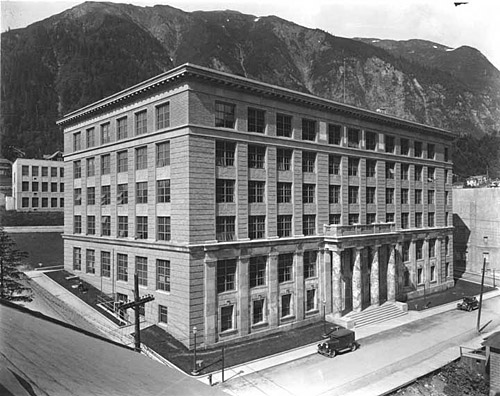 Greetings,
March 3, 2013, marks the 100-year anniversary of the first convening of the Alaska Territorial Legislature. Alaska was still pretty rough country in 1913. It took an unprecedented 46 years from the time Alaska was purchased from Russia before it was granted a representative lawmaking body elected by its citizens. Prior to that time, Alaska was largely governed through the U.S. military and executive administrations.
Since then, the Alaska Legislature has seen a rich and sordid past, rife with successes and failures, moments of glorious goodwill and prosperity, and peppered with disturbing deals and wicked scandals. There were, and still are, many people involved in the Alaska Legislature, the "Peoples' branch of government." We want to compile an oral history made up of memorable stories and experiences with the Alaska Legislature, from the distant past to present and all points in-between, and we need your help.
We would like to hear from everyone, not just the former politicians, but also the folks that, say, got help with their PFD; worked to get a law passed, add a budget amendment, or stop a regulation; were inspired by a speech made about an Alaska issue; are spouses of former lawmakers; or were former floor pages, technicians, interns, cafeteria staff, accountants, campaign volunteers, budget staff, etc. Everyone, anyone. What was your experience?
Please help contribute to a unique commemorative portrayal of Alaska's geographical, political, economic, and cultural evolution through the events encompassing the Alaska Territorial and State Legislatures since 1913.
Email: 100years@akleg.gov or click here.
Confidentiality Disclaimer: Any contact information provided will be used strictly for the purposes of this 100-year legislative anniversary project. No personal information will be shared, sold, or otherwise used in a manner inconsistent with the immediate objectives of this 100-year legislative anniversary project.
Back to the Alaska Legislative Celebration Commission