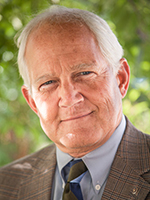 Session Contact
State Capitol Room 125
Juneau AK, 99801
Phone: 907-465-4931
Fax:

Interim Contact
1500 W. Benson Blvd.
Anchorage AK, 99503
Phone: 907-269-0205
Fax:


Senator Chris Birch
District M, Republican

Place of Birth:

Residency in Alaska:
50 years
Anchorage 1991-present
Fairbanks 1968-1991
Chandalar Lake, Brooks Range 1959-1968 - seasonally
Occupation:
Family:
Spouse - Pam
Adult Children-Logan and Tali
4 grandchildren
Education:
University of Alaska, M.S. Engineering Management 1975-1979
University of Alaska, B.S. Mining Engineering 1968-1972
Political and Government Positions:
Alaska State Legislature, Senate District M present

Resources, chair, present
Community & Regional Affairs, member, present
Education, member, present
Labor & Commerce, member, present
Alaska State Legislature, House District 26 Representative 2017-2019

Resources, member
Labor & Commerce, member
State Affairs, member
Anchorage Municipal Assembly 2005-2014, South Anchorage Representative
Chugach Electric Association 1997-2005, Board and Chair
Mid-Hillside Community Council, Board and President
Valli-Vue Homeowner's Association, Board and President
Business and Professional Positions:
Registered Civil Engineer, Alaska 1978-present
VP Business Development, NANA 2007-2011
Principal-in-Charge, W.H. Pacific/ASCG 2005-2007
Senior Engineer, Environment and Planning, Anchorage International Airport 1998-2004
Service Organization(s) Membership:
Anchorage East Rotary
Anchorage Chamber of Commerce
Alaska State Chamber of Commerce
Alaska Support Industry Alliance
Commonwealth North
Resource Development Council
Alaska Miners Association
Special Interests:
Family, community, hiking, fishing, camping, skiing & photography.
Senator Chris Birch's family has a proud history in Alaska, beginning in 1944 when his father, Frank Birch, served in the US Marine Corps, stationed in Adak. After the war, Frank returned to Alaska with his wife, Bettijeanne, where he worked as a mining engineer and she as a geologist.

Growing up in mining camps near Fairbanks and the Brooks Range, Chris chose to follow in his father's footsteps, earning a Bachelor's degree in Mining Engineering from the University of Alaska Fairbanks in 1972 and a Master of Science degree in Engineering Management in 1979. As a licensed professional engineer, he has had broad experience in both public and private sector business operations and management.

This professional experience coupled with his service on the Assembly, along with many other community organizations in Fairbanks and Anchorage, have been instrumental in preparing him to offer the leadership, budget discipline, and experience necessary to move our state forward in challenging times. His focus has been, and will continue to be, on how best to invite investment, generate private sector jobs, and recognize the strength and capacity of Alaska's workforce.