Representative
Charisse Millett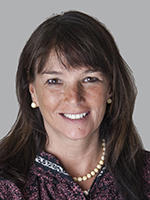 Session Contact
State Capitol Room 404
Juneau AK, 99801
Phone: 907-465-3879
Fax:

Interim Contact
1500 W. Benson Blvd.
Anchorage AK, 99503
Phone: 907-269-0222
Fax: 907-269-0223


Date/Place of Birth:
February 11th, 1964 in Juneau, Alaska
Residency in Alaska:
Juneau: 1964-1966
Fairbanks: 1967-1969
Anchorage: 1970-Current
Occupation:
Airline Employee/Management: 1981-2005
Legislative/Administration Staff: 2005-2007
Commercial Fisher: 1992-Current
Family:
Children: Zachery, Ashley, Zane
Education:
A.J. Dimond High School: 1978-1981
University of Alaska, Anchorage: 1981-1983

Other Political and Government Positions:
Abbott Loop Community Council, Past Vice-president
ASD Minority Educations Concerns Advisory Committee, Past Member
Legislative Aide
Special Assistant, Legislative Liaison
Department of Administration, Special Assistant for Communications
District 30 Republicans, Past Chair
Business and Professional Positions:
The Alliance, Member
Resource Development Council, Member
National Rifle Association, Past Board Member
Arctic Winter Games, Past Board Member
Valdez, Kenai, Soldotna, and Homer Chamber of Commerce, Past Member
Service Organizations and Community Involvement:
American Red Cross Alaska, Board Member
Blood Bank of Alaska, Donor

Other Information:
Rep. Charisse Millett is a lifelong Alaskan who was elected to the Alaska House of Representatives in November 2008. She is serving her fourth term representing Anchorage's lower Hillside area and is Majority Leader in the Alaska House.

In her capacity as Majority Leader, Rep. Millett helped to lead her caucus in an unprecedented year of budget deficits towards new efficiencies and budget cuts. She also managed the caucus' communications team and established strong relationships and increased understanding for she and her colleagues with media and press.

Creating solutions for urban and rural Alaska has been a primary focus of her public service career. She served four years as Co-chair of the House Special Committee on Energy. The centerpiece of the committee's work was the State Energy Policy. Passed in 2010, the energy policy marked the first time the State of Alaska put an energy plan into statute.

Rep. Millett also successfully pressured the federal Bureau of Land Management to clean up dozens of old, abandoned oil and gas wells drilled by the federal government in Alaska's arctic region. She sponsored a series of legislative resolutions that attracted the attention of Alaska Senator Lisa Murkowski. Rep. Millett is also a tireless advocate for responsible oil and gas exploration and production in the Arctic National Wildlife Refuge and Alaska's outer continental shelf and serves as an Executive Board Member on the Energy Council.

She also serves currently as a council member on the Governor's Council on Disabilities and Special Education, where she continues to work for the empowerment and consideration of Alaskans with disabilities. Serving on and working with the Governor's Council has inspired numerous pieces of legislation of Rep. Millett's, including policies to encourage the employment of disabled Alaskans and consideration for the needs of disabled children in schools.

This past legislative session, Rep. Millett worked on bills to provide stability for families of slain public employees, to find cost-savings in retirement for public safety officers, and passed a bill to bolster and increase the safety of Alaskan children by requiring curriculum on domestic violence, sexual assault and suicide prevention in K-12 classrooms.
Special Interests:
Hunting, Sport Fishing, Travel, Family, Running, Camping & Boating