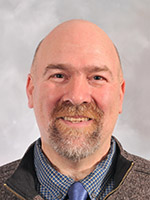 Session Contact
State Capitol Room 501
Juneau AK, 99801
Phone: 907-465-4976
Fax:

Interim Contact
1292 Sadler Way Ste 308
Fairbanks AK, 99701
Phone: 907-452-6084
Fax:


A Fairbanksan since 1982, Adam Wool is an entrepreneur, small business owner, community leader, father, and husband.
Adam is deeply involved in his community. A UAF alumnus, Adam's kids are enrolled in Fairbanks public schools, and he is engaged in community golf and hockey leagues. As the longtime owner of the Blue Loon—a restaurant, bar, movie theater, and concert venue in Fairbanks—Adam understands the realities of a budget and the tough choices required to balance a checkbook and keep our state afloat. It's this pragmatic, workmanlike approach to politics that's earned him the respect of Democrats, Republicans, and Independents alike in Juneau.
He fights for his constituents—securing funding for UAF, protecting public education, and defending the Permanent Fund. Since he was first elected in 2014, Adam has learned when to cut a deal, when to take a stand, and when to cause a ruckus to be sure that the people of Fairbanks get a fair shake.
Adam was sad to sell the Blue Loon in 2019, but realized the full-time commitment required to get things done in Juneau. He ran to protect the community he loves and to bring the hardworking values of Fairbanks to Juneau.