Representative
Cathy Tilton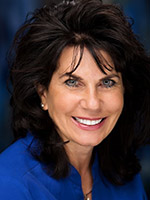 Session Contact
State Capitol Room 208
Juneau AK, 99801
Phone: 907-465-2199
Fax:

Interim Contact
600 E Railroad Ave
Wasilla AK, 99654
Phone: 907-373-6298
Fax:


I am a lifelong Alaskan who grew up in Anchorage and have lived in the MatSu for over 30 years.

While growing up in Anchorage, I spent many of my weekends and summers with my grandparents in Chugiak learning skills like hunting and fishing and the importance of hard work and commitment.

After graduating from Service High School, I earned a certificate in Accounting and Travel from Alaska Business College.

In 1980, I moved to Big Lake where I began working for a local law firm and started my family. Later, I went to work for the Mayor of Wasilla soon after the City had been designated a first-class city.

As a lifelong Alaskan and long-time Valley resident, I KNOW THE ISSUES. As an active member of our community, I UNDERSTAND THE ISSUES. As your state representative for the last 4 years, I have CONTINUED TO LEAD ON THE ISSUES.